'Their Loss is Our Loss' was a month-long exhibition timed to coincide with ANZAC Day, a National Day to commemorate sacrifice. It was specifically installed in SLOT because of its proximity to Redfern and Redfern's long association with Indigenous people and their history in Sydney.
In this work an Indigenous Honour Roll, (created for the exhibition, 'The Coloured Digger II', at the Damien Minton Gallery in Redfern) formed part of something immense in scope, that reaches far back in time and celebrates Indigenous people and their culture in Australia today.
The project was supported by Tony Twigg, Director of SLOT and Anie Nheu curator for the 2017 SLOT exhibition program and received the Eckersley's Art & Craft Prize, through the NSW Artist's Grant program, NAVA/Arts NSW.
I was granted permission to use the colours of the Australian Aboriginal Flag by Pastor Ray Minniecon, (Redfern ANZAC Day march Coordinator), when I first conceived of an 'Indigenous Poppy' for the exhibition at the Damien Minton Gallery.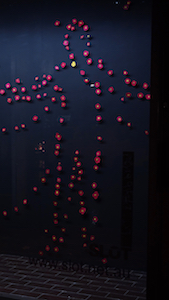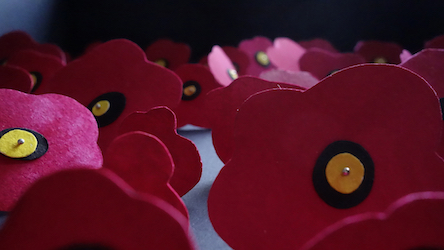 Published on 11/12/2017 12:13 pm.