The year started with exhibiting in the Factory49 Group Print Show 1 February - 10 February.
The piece titled Manifesto was a response to the way language and information are being used to promulgate ideas that run counter to facts, science and history. As if all ideas are contestable in a scrabble-like game.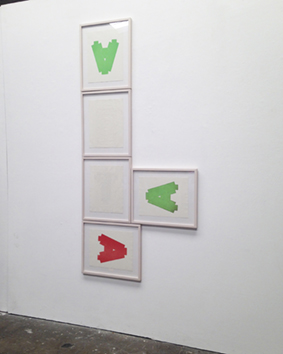 Artist: Pia Larsen
Title: Manifesto
Year: 2018
Materials: printmedia + paper
Dimensions: 177cm H x 85cm W x 2.5cm D
I also exhibited in the Factory49 Group Sculpture Show, 1 March - 10 March that was part of Art Month in Sydney.

The work titled 'Play Well' was created using Lego in an open-ended exploration of form, space and colour.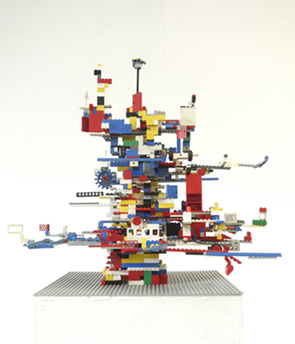 Artist: Pia Larsen
Title: Play Well
Year: 2017
Materials: Lego
Dimensions: 48cm x 48cm x 60cm H
I will also be exhibiting in the upcoming Factory49 Group Drawing Show 29 March - 7 April.

In May I will be attending a Residency at the Art Vault in Mildura with fellow artist Janet Parker-Smith.
In September I will be exhibiting in Paper Contemporary, part of the Sydney Contemporary Art Fair, 13 September - 16 September, Carriageworks, Sydney. I am co-director with Janet Parker-Smith for Unlimited Sydney, a group of artists' that includes Anthony Bartok, Jo Lankester and Angela Hayson. The Paper Contemporary Curator is Akky van Ogtrop.
Published on 18/03/2018 03:00 am. 0 Comments • Post Comment